RE: Irish News Media

Government Suggests Ireland, Gallorum, Icholasen and Others Draft Free Trade Zone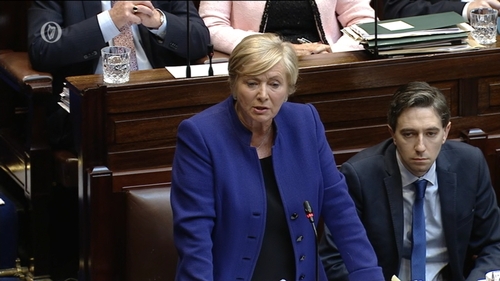 Taoiseach Frances Fitzgerald suggested in the Dail that the Government should pursue a larger free trade zone between Ichilausen, Gallorum, Ireland and other signatories of nations should they choose to obey the rules of the free trade area in Northern Europe.
"A potential NEFTA could see all of our nations grow in prosperity by up to 4% of GDP annually after it is implemented. It is good for jobs and growth in Ireland, in Ichilausen, and in the Kingdom of Gallorum as well. And it could expand and get greater with more nations included," the Taoiseach said in a debate on the Government's trade policy.
Labour have said they would oppose the Government's proposals on a free trade area unless it included provisions for workers rights to be maintained and an emphasis on including equal partners to Ireland, Ichilausen and Gallorum in what could be considered "fair trade".
"If the Government uses this to line the pockets of big business in Dublin instead of fighting to protect the rights of workers, keep the standards we are accustomed, and use the extra economic benefit to invest in our roads, welfare and public sector, then we will oppose this every step of the way," said Labour Leader Brendan Howlin said on the floor of the Dail.
The United Provinces could see this come up in a proposed summit after Gallorum's general election. It is seen that both Gaulois Premier Elisabeth Baschet and Ichilain Premier Eilidh Whiteford are allies in this goal to increase free trade. Notable as well, they are three female leaders of their nations and share a common goal in being the first in some way or another.
posted in European News Consortium