RE: British Press and Social Media
PM Looks at Minor Reshuffle Ahead of Parliament Resumption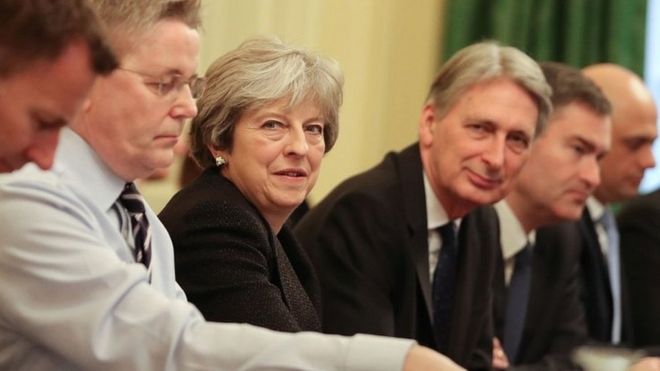 LONDON --- Ahead of the resumption of Parliament on Monday, the Prime Minister looks at a minor reshuffle of lower ministry portfolios ahead of the first sitting week, which will put SDLP Leader Sir Keir Starmer under increasing pressure. The Government has looked unflappable and unbothered since winning the 2017 general election and is heading into its third year of existence with uninterrupted leads in the polling since May 2015. When asked about feeling within Cabinet, Education Secretary Jo Johnson had this to say:
"The Prime Minister has encouraged a healthy amount of dialogue while maintaining authority and control as the leader who has won two elections, and delivered us at least seven years of Government. It is a perfect balance of colleague, Cabinet-style authority and authoritative leadership without being authoritarian."
The Government has been quite lucky that it, so far, has not been rocked by scandal or tainted by bad decisions in the polls. The decision to get back into the Dromund Kaas conflict and help end it is entering its third year, and the High Speed 3 links look likely to be delayed by this year's winter weather and the Government's preferred contractor is looking like it is in financial trouble. Perhaps we will see what the Government is made of in 2018. 
posted in European News Consortium