press conference URGENT! about the Herminia bus attack.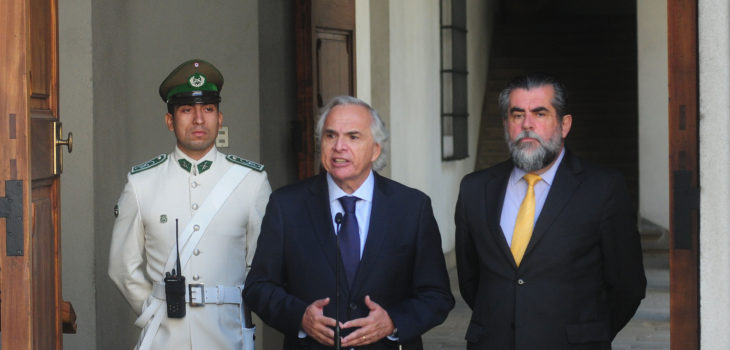 Spokesperson: Present are the gentlemen, Minister of the Interior, Jorge Larrañaga, and the director of the national intelligence office, Gustavo Villalobos.
First, the director of the national intelligence office speaks.
Gustavo Villalobos: Good morning everyone, the attack on October 15 of this year that left 10 dead in the city of Herminia, has impacted us in every way. From the beginning, the AEN (National Strategy Agency) and the Intelligence Office have worked tirelessly on the case, after almost two months of all the investigation we have the honor and responsibility to announce that; We have captured 4 people involved in the attack, one of them is one of the leaders of Casarig, I mean that 2 weeks ago our investigation was sent in its entirety to the Court of Justice where it will act duly ...
I repeat, we captured those responsible for this attack and I take the opportunity to say that our investigation was not unprofessional as it was heard in the media and in the political corridor; Any responsible agency of a country must maintain secrecy when necessary, we are completely satisfied with this successful investigation.
Thank you
Jorge Larrañaga: Well ... I take the opportunity to say that the Ministry of the Interior was widely informed of the investigation itself. Our commitment will always be with the safety of our compatriots, and I notice that from this moment the government of Gania, is talking and analyzing the possibility of finalizing a peace agreement with the representatives of Casarig, our country deserves peace, and that is why that is our course.
Thank you so much.
posted in European Court of Justice