RE: Royal Wedding - Princess of Strasbourg and Lord Philip of Cambridge
After greeting and talking with the monarchas of @Kingdom-of-Reitzmag and @Spain the newlyweds proceeded for the official photo.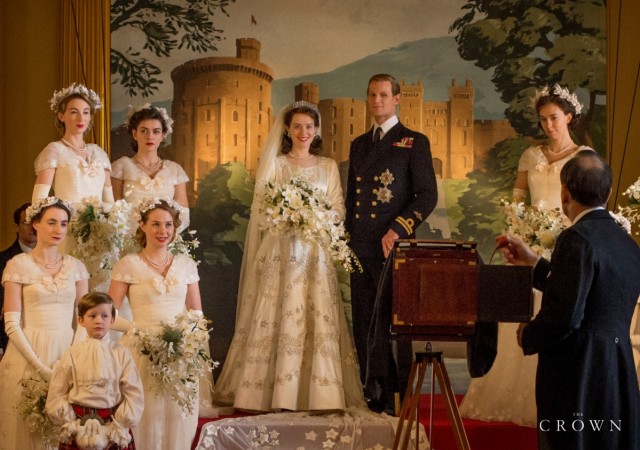 After that His Majesty Lawrence, King of Montenbourg offered a dinner reception where they talked with the respectives heads of state and representatives about the importance of promoting good relationship between Montenbourg and the rest of Europe. "May this be a time where love is celebrated, under peace and hope for Montenbourg and the world. Many thanks and a deep gratitude for your majesties, honorable members and delegations, this is a day in our history to remember. And with you my beautiful daughter Victoria with a few words."
Then the Crown Princess of Strasbourg offered a few words. "My husband and I are delighted to welcome you to Montague. Lord Philip and I are so glad that you are all visiting the Kingdom. It is unfortunate that there are so many troubles facing the Union today. But we are encouraged that in most respects our countries see these problems in the same light. For this reason, we have been able to act together in fields as varied as science, research, and higher education, to find solutions or to at least make progress towards tackling so many of the social and economic difficulties that confront nations in all parts of the Union."
She stand and continued "I firmly believe that the strength of our links and many shared interests will continue to ensure that when the @Kingdom-of-Reitzmag the Kingdom of @Spain, and the nations here present, and the Kingdom of Montenbourg stand together, our people and other people of goodwill around the world will be more secure and can become more prosperous." With a glass on her hand she said "I, therefore, ask you now to join me in raising your glasses to the continued health, happiness, and prosperity of the people of @Spain, @Kingdom-of-Reitzmag , and especially to the health of all you present in this moment."
posted in Politics and Incidents